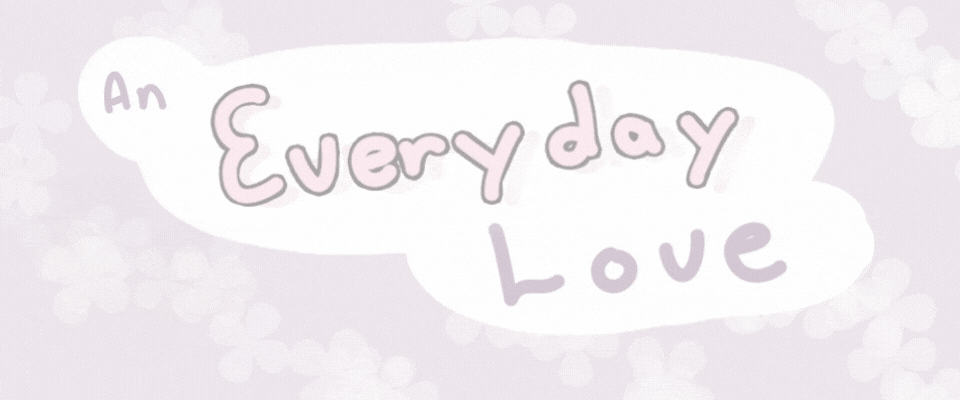 An Everyday Love
February 2022 Update - New Demo Released!
---
✨Hi, everyone! ✨
Woohoo! It's finally ready. Despite pushing the release date for the full game, I managed to keep my initial Feb extended demo release date and I'm so excited to have this out in the world. With new images, GUI, and a closer look at the romances, this version of An Everyday Love is much more representative of what the full game will be like and I hope players get a kick out of it. In all honesty, I'm a bit stunned I was able to get so much done in this past month and I'll probably take a break for a few days now that I've climbed this mountain. With most of the final outline complete, I'll soon be jumping into the revision step with CG sketching and an initial brush-through of customization additions.
Depending on how long this takes, I'm hoping to reel in some beta readers and add more Amara content (An Amara CG???? Yes, I want).
Current status stands at:

✍🏼 Writing
Logan's path - 6/6 chapters written and coded

First chapter has been (somewhat) proofread

Adrian's path - 6/6 chapters written and coded

First chapter has been (somewhat) proofread


Ezra's path - 4/6 chapters written and chapter five has a detailed outline

Chapter six has half of a detailed outline - looking to finish this week

Added some customization bits in the prologue depending on which character design the player selected
Ya'll . . . I'm almost done with the meat of this . . . how wild
🎨 Art
Drew extras icons and additional GUI details
Finished 3 CGs!!!!

Absolutely wild that I did all of them within a month in addition to regular coding work
And I'm really grateful I purchased CSP!!!
💻 Coding
Coded in initial scenes with phone messaging system
Coded in CGs with basic customization
Polished off most actions for the demo
Widdled down the file size. Despite having twice as much content (at least) than the original this new demo's file size is waaay smaller. Crossing my fingers that this implies smooth sailing for the final release.
Like a complete fool, I decided on the fly to add a music room, achievements menu, and replay menu to the demo
🤔 Other
Completed work with my composer, GUMI, for an original theme

5 Tracks in total with 2 available in the demo

Made a TikTok account
Made a trailer (which took me 1,000 years)
I'm continuing to update my social media (check out my Twitter for more quick updates)!

Brainstormed some posts since I gotta get ready for the long haul now
PHEW! I hope ya'll enjoy this update. I really appreciate all your support and am looking forward to finishing off the first draft of the routes (after a quick break though, haha).
❤️Thanks for reading! ❤️
Files
An Everyday Love DEMO (PC)
118 MB
Feb 16, 2022
An Everyday Love DEMO (Mac)
84 MB
Feb 16, 2022
Comments
Log in with itch.io to leave a comment.
AHHHHH!! *seat dances from home*✨ I'm so ready, I already know I will enjoy this update!