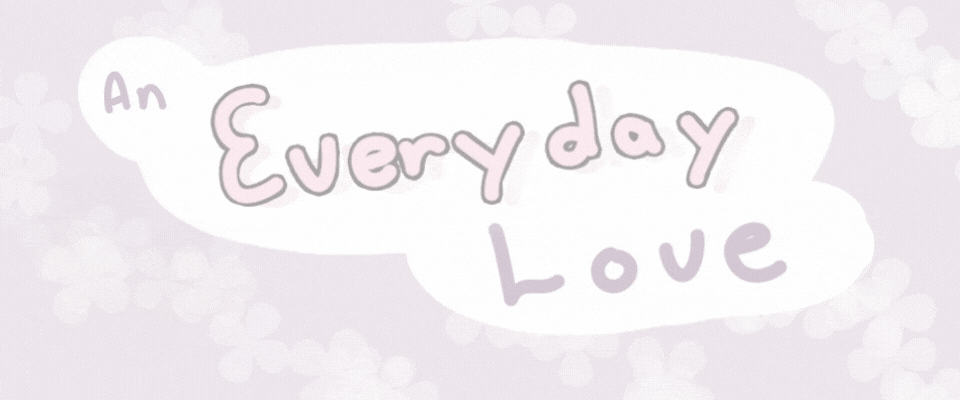 An Everyday Love
✨Hi, everyone! ✨
Ya'll. This is the LAST update before release. We made it. And guess what? The game is DONE!! Right now I'm having the game read by a few friends for feedback and and additional grammar/proofreading checks. But the images are in. The programming complete. The release trailer slated to debut on Nov 2nd. It's been a long but worthwhile journey and I hope An Everyday Love touches your lives like it has mine. Here's what I completed this month:
✍🏼 Writing
Finished all bonus stories and re-read for proofreading/story flow.
Implemented feedback from sensitivity readers (very positive stuff and I'm super pleased :) ) and sent out to beta readers.
Final review of bonus content and walkthrough guide
🎨 Art
Finished CGs
Added bonus art for intimate scenes
Drew/updated some marketing images
Updated main menu
💻 Coding
Fixed some general coding bugs across screens and script
🤔 Other
Spoke to some other devs for advice
Cast VAs for release trailer and edited video for Nov 2nd release
Made some tiktoks
Reached over 1,000 downloads!
I'm most active on Twitter , so check there for my most recent updates. (Thank for you for helping me reach 300 followers!!!!)
Well, this is it. Thank you for supporting me throughout the years. I'll see you Nov. 9th for the full release of An Everyday Love on Mac/PC.
❤️Thank you - for everything ❤️
Comments
Log in with itch.io to leave a comment.
AHHHHH so excited for the trailer & game 🥰 thanks for sharing this journey with us!!
SO EXCITED!!!!!!!
Congrats <3