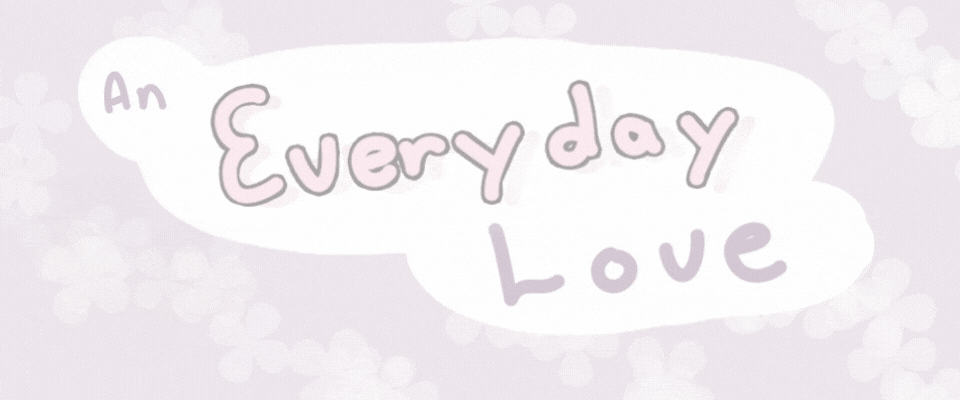 An Everyday Love
✨Hi, everyone! ✨
It's been nearly one year since I released the first demo of An Everyday Love for OtomeJam and so much progress has occurred since then (also my birthday happened - yay!). Thanks again to everyone who's following (and please make sure to check out and support those participating in OtomeJam this year~). Current progress stands at:

✍🏼 Writing
Finished base story revisions (with more customization options)
Finished 75% of bonus content booklet
Finished walkthrough booklet
Outlined all side stories (detailed)
🎨 Art
Drew base sketches for ALL REMAINING CGS!!!!
Also, I finished another CG :)
Though there are one or two CG sketches that will need further adjustment, I'm really happy with this so far~!
💻 Coding
QA-ed the phone messaging system in all routes
Added more achievements for each route
🤔 Other
I STILL need to make more TikToks lollll
I had the lovely streamer Katieprime play my game on twitch!!! Check out the stream here.
I'm continuing to update my social media (check out my Twitter for more quick updates)
Another eventful month! For the most part, I did a bunch of work during the beginning of June - took a break - and then slowly ramped up towards the end (and technically it's still June, so I still have plenty of time to do more). Honestly, my energy has been kind of up and down this month, so I've just been trying to go with the flow to sustain myself. For next month, I'm aiming to complete two more CGs, the detailed Achievements (as well as implementing them into the walkthrough) and fully write half of the bonus stories. It's a tall order, but considering how much progress I've already made and the upcoming release season, I think it makes sense. Hopefully, I'll be able to come up with some more marketing posts in the meantime 😅.

❤️Thanks for reading! ❤️
Comments
Log in with itch.io to leave a comment.
Cute you're still working on this!
So much progress - congrats! :D