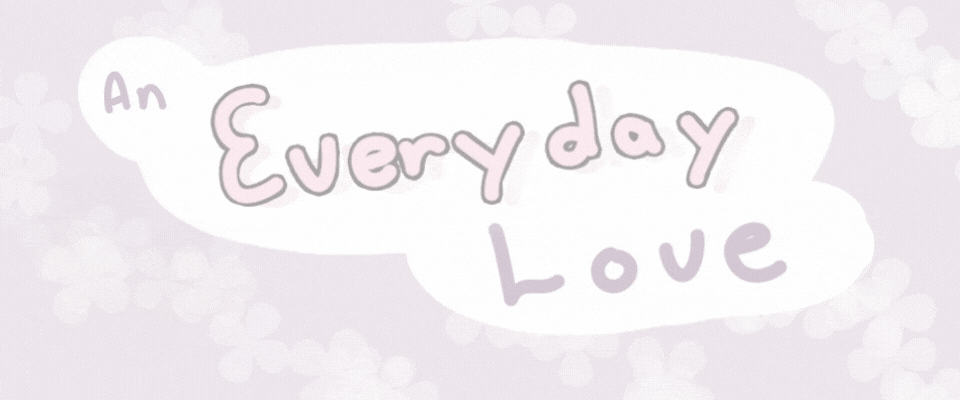 An Everyday Love
✨Hi, everyone! ✨
Wow - I can't believe it's already May! I've been able to get A LOT done this month, making me really hopeful for next month's progress. While there are definitely areas where I could have worked harder, I'm really pleased with how far I've come. Thanks again everyone for all your support (especially now that I've officially passed 100 itch followers! Wohoo!)! Current progress stands at:
✍🏼 Writing
Worked on some Logan route revisions (will probably continue/finish it this month)
Wrote a bit more in the bonus content and walkthrough booklets, getting both about halfway complete
🎨 Art
Drew some additional details and bg characters for the extra stories. See Logan's coat and a pup above!
Finished drawing and implementing 5th AND 6th CG!!!! Which I was NOT expecting, since both require 12 variations for the MC.
LOTS of backstory art
💻 Coding
More or less completed basic phone message implementation - will def need to QA them though
Coded basic replay events for the "theater" extra
Coded basic achievements for each route
Debugged karaoke/music room!
🤔 Other
I need to make more TikToks lollll
I'm continuing to update my social media (check out my Twitter for more quick updates)
And there's May! I've honestly accomplished a lot more than I expected and I couldn't be happier. I'm hoping for next month to make more marketing posts, finish revision edits to the basic script, begin adding customization/flavor text to all routes, and at least one CG done with a few extra doodles for the bonus content booklet. I may even start writing the bonus stories! In any case, we're getting closer and closer to autumn so it's go time!!!
❤️Thanks for reading! ❤️
Comments
Log in with itch.io to leave a comment.
Whoooo! Everything is looking great! (And the pupper!! 🥺)
WOW - that is a LOT done. Congrats! :D