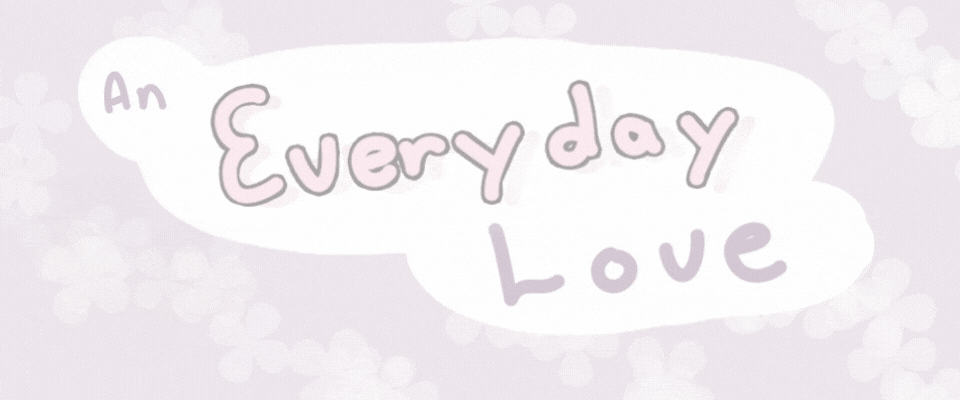 An Everyday Love
✨Hi, everyone! ✨
What a month it's been! First off, I want to thank all of ya'll for your support of my game. Already I'm well on my way to 300 downloads and after reading people's comments, watching twitch streams, and viewing people's fanart, I'm more motivated than ever to create the best otome I possibly can. I'm truly stunned by how talented and kind ya'll are. ❤️ TT_TT
With this being said, this past month has been an amalgamation of marketing, writing, and art - conserving my energy wherever I can. I'm planning on more of the same in the future to keep myself afloat. Current status stands at:
✍🏼 Writing
Logan's path - 6/6 chapters written and coded
Adrian's path - 6/6 chapters written and coded
Ezra's path - 4.7/6 chapters written (chapter five is a BEAST. I fear I may have snapped on this one.)

Chapter six is fully outlined

Completed some general/light proofreading and revising overall.
Officially crossed the 160,000 word count line!
🎨 Art
Drew some promotional images
Brainstormed additional art for the game once I meet my base requirements (CGs and any sprite corrections)
More CG work!!! (sketch and lineart complete, rough BG done as well)
💻 Coding
More boring but necessary coding
🤔 Other
Implemented original theme music throughout the game
Developed five (!!!) other VN ideas, some romantic, some not
Sent out some emails to reviewers and streamers and got a few responses!

Check out OhGwendolyn's stream here!

I'm continuing to update my social media (check out my Twitter for more quick updates)!
That's my messy March, haha. I'm really focusing on finishing Ezra's route now, occasionally dipping into CG work when I need a brain break. Mayhaps if fortune favors me, his route will be complete (and the next CG!) by April's update!
❤️Thanks for reading! ❤️
Comments
Log in with itch.io to leave a comment.
Bruh, if this is a 'Messy March' I wonder what a regular one looks like, you are killing it!!
Thanks for the update! :D