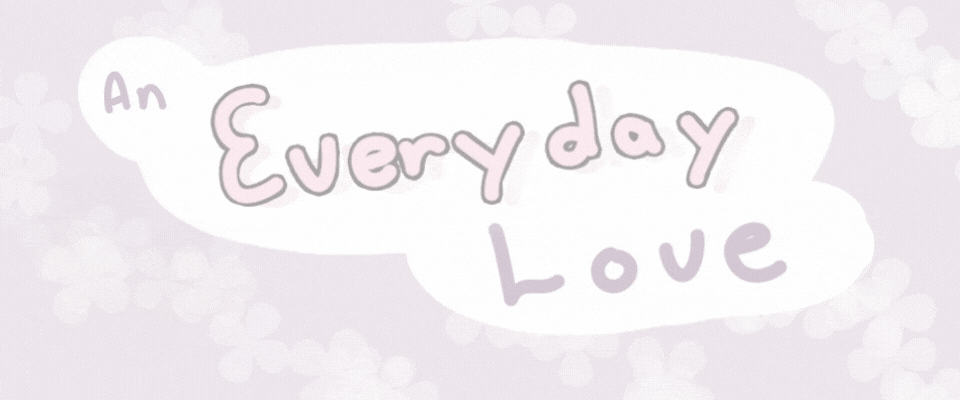 An Everyday Love
✨Hi, everyone! ✨
Luckily, this past month has been kinder to me, though it's still been tumultuous overall. I've been able to get more done, but I've had to re-prioritize some of my tasks. This update may seem sparse, but that's mainly because there's not much to elaborate on (proofreading is a big task! But it's also too mundane to really write about, lol). Current status stands at:
✍🏼 Writing
Logan's path - 6/6 chapters written and coded

First chapter has been revised! (next is proofreading )

Added around 1,000-1,500 words overall

Additional editing in further chapters

Adrian's path - 6/6 chapters written and coded

First chapter has been proofread!

Ezra's path - 4/6 chapters written and chapter five has a detailed outline

First chapter has been proofread!

Completed some general/light proofreading and revising overall.
Officially crossed the 150,000 word count line!

I'm thinking the entire game (base game + bonus stories) will be around 180,000, but we'll see.
🎨 Art
Created a general itch page banner and changed some of my logo text for readability
Finalized images for credit sequences

Sneak peek attached
In the final game, you'll get different credit sequences depending on if you get the neutral/bad/good endings for each route.

Drew some promotional images
Began CG work!!!!! :D
💻 Coding
Figured out the basics of a phone messaging system!!!!

It's going to be a pain rewriting some of the phone/texting scenes to include this but . . . it's going to look so much better so I'm excited

Added more SFX
Figured out the CG variance unlocking system for the Image Gallery (somewhat)
🤔 Other
Hired a composer for an original theme

I came up with a melody and have been corresponding back and forth with a lovely composer! So excited to see how the song turns out for the game . . .

I'm continuing to update my social media (check out my Twitter for more quick updates)!
Began brainstorming a new trailer format!!!
Well, that just about covers it for January. I've got some special news coming soon, so please be on the lookout on social media (and the next dev blog's post)!
❤️Thanks for reading! ❤️
Comments
Log in with itch.io to leave a comment.
Great work! This update doesn't seem sparse at all :)
OMG!!! The way I ran to read this update after work 😂❤️ don't mind me, just cheering loudly from the sidelines