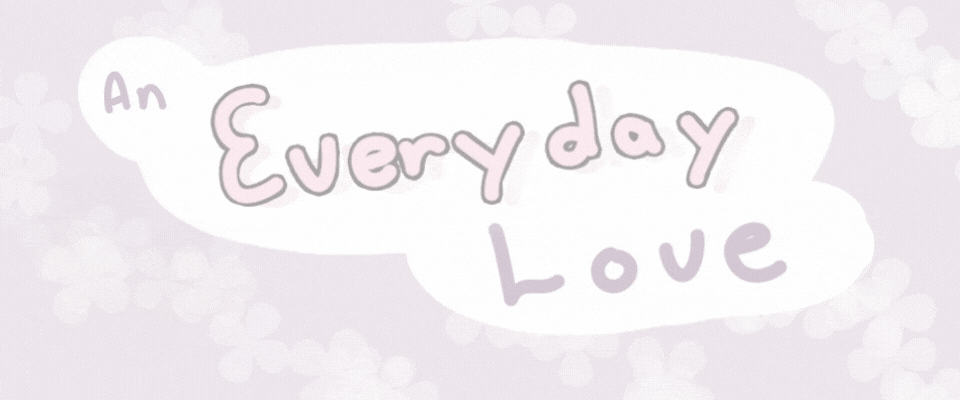 An Everyday Love
✨Hi, everyone! ✨
Time for my next update. This past week, I needed a bit of a breather, so while I'm not as ahead as I would have liked, I still have plenty of time to stay on schedule. Since I last posted, I've been doing a lot of writing and programming/correcting. Current progress stands at:
Writing
Logan's path - 6/6 chapters written

I've brainstormed a variety of ways to rewrite/add certain scenes to strengthen his narrative. I think I'm in a good place to revise!

Adrian's path - 4/6 chapters written and chapters 5 + 6 have loose outlines written

The goal is to have Adrian's route done by end of September and then finishing Ezra's route by the end of the year! *crosses fingers*

Ezra's path - 1/6 chapters with a detailed outlined

I've also been brainstorming cute scenes to add in his route . . . even though I'm not done with Adrian's route yet . . . -_-;
Art
I've added day/night features to 2 backgrounds and created some assets to improvise other backgrounds as well. Right now, I may only have one more background left, but we'll see if I have time/will want to add another.
I made Logan a layered sprite like the others. He was the first sprite I drew, so I wasn't sure what to do with him initially, but, after going through some frustrating hoops, I've figured out a way to make him layered and lower the overall file size. Hooray!
I've cleaned up more sprite expressions
Other
Added more music tracks to the game - so far I'm really loving them!
I've added some camera movements to some pivotal scenes (and basic movements for more sprite animation).

I've been updating my social media (check out my Twitter to see more character Q&As and sneak peek screenshots)!
I'm hoping by next month I'll have Adrian's route done, with some additional marketing updates.
❤️Thanks for reading! ❤️