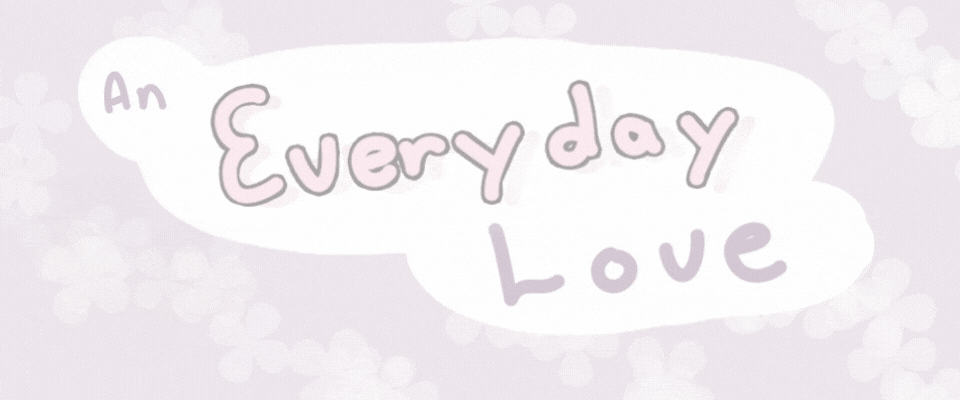 An Everyday Love
✨Hi, everyone! ✨
Time for my next update. Since I last posted, An Everyday Love has surpassed 50 downloads (woohoo!) and I've been able to make a lot of progress writing/art/coding/art-wise. Current progress stands at:
Writing
Logan's path - 6/6 chapters written (in my last post I wrote out of 5, but considering the length of the epilogue, I decided to count it as a full chapter)
Adrian's path - 2.7/6 chapters written (chapter 3 is a beast, but I'm hoping to get it done by the end of this week)
Ezra's path - 1/6 chapters outlined
Art
I've drawn 2 more backgrounds and added detail to a previous one (estimating maybe 3 or 4 more left for the entire game).
I've started polishing the GUI, adding artwork and more stylish title screens (I have an ambitious idea for them, but I want to wait until the game is done to see if I can implement it).
I've cleaned up some sprite expressions and created a variety of generic background character sprites.
I redrew my studio logo.
Other
I added OpenDyslexic font and made the self-voicing option present in the preferences screen.
I've been updating my social media (check out my Twitter to see more character Q&As and sneak peek screenshots)!
I'm hoping by next month I'll have chapter 3 completed and chapter 4 outlined for Adrian, with some additional art and marketing updates.
❤️Thanks for reading! ❤️

Comments
Log in with itch.io to leave a comment.
Gaaahhh!! I'm so excited for you!
Thank you! 😄 I'm so excited to show what I've been working on all this time, haha. Still a little ways to go though . . .